08:31

W MAGAZINE: Charlize Theron by Alasdair McLellan
W MAGAZINE
August 2017
Model: Charlize Theron
Stylist: Edward Enninful
Photographer: Alasdair McLellan
читать дальше
?
1. ♥
34
(100%)
Всего:
34
@темы: Edward Enninful August 2017 2017 W August W MAGAZINE Magazine Alasdair McLellan Charlize Theron W MAGAZINE August
15:24

W Magazine february 2016
W Magazine february 2016

Day dreams
models: Greta Varlese, Karly Loyce, Lineisy Montero,
Marjan Jonkman, Molly Bair, Rianne van Rompaey,
Roos Abels and Tami Williams
photographer: Craig Mcdean
stylist: Edward Enninful
hair: Orlando Pita
make-up: Peter Philips
manicure: Megumi Yamamoto
читать дальше
@темы: 2016 Craig Mcdean Edward Enninful W Magazine W Magazine february february february 2016 платья фотосессия юбки
Cate Blanchett by Tim Walker for W Magazine November 2015.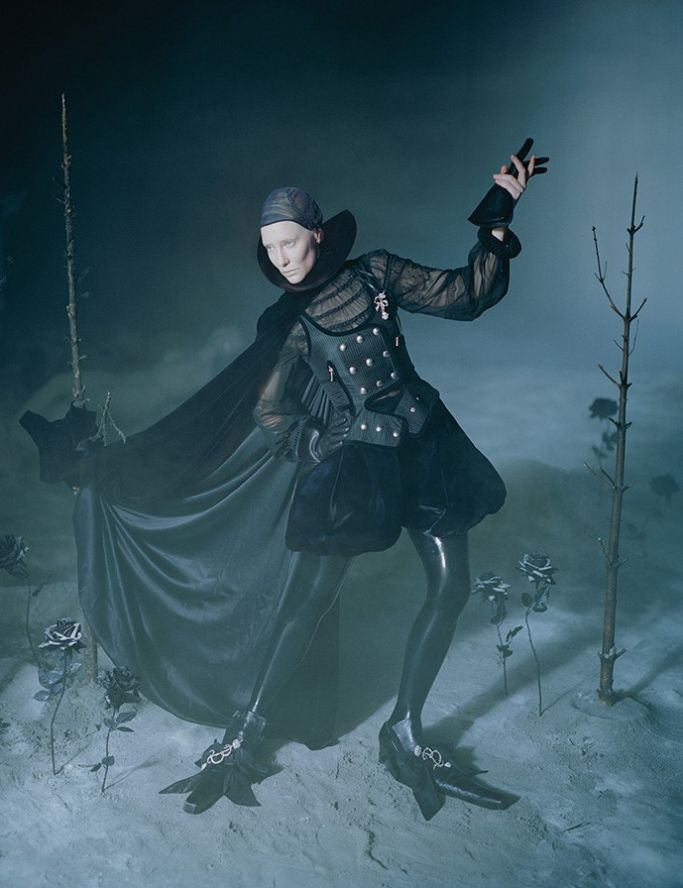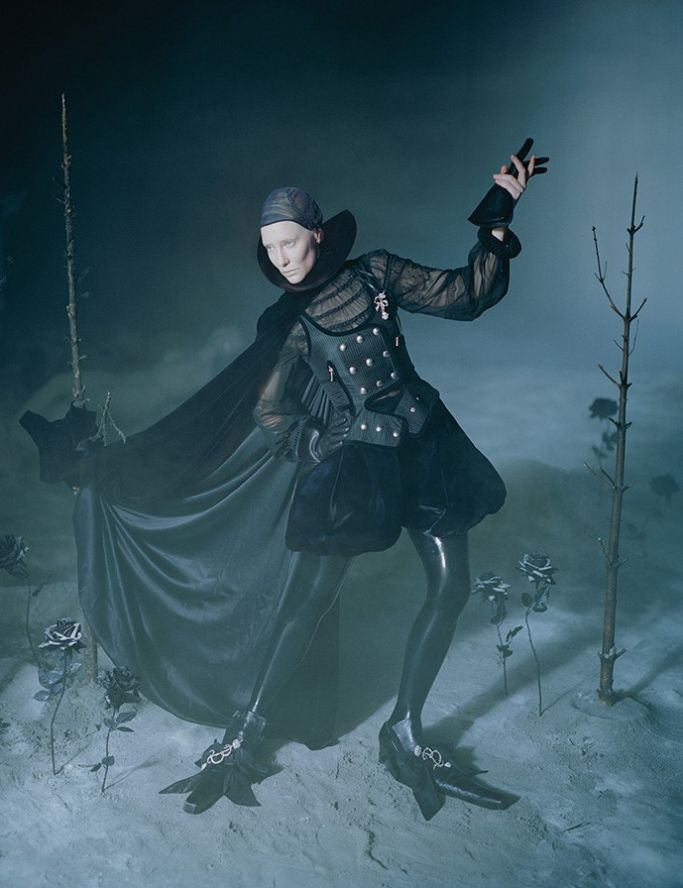 @темы: W Magazine Tim Walker фотосессия личности кино Haute Couture Cate Blanchett 2015
Понедельник, 12 января 2015
13:13

Звезды кино в W Magazine
W Magazine посвятил февральский номер кинозвездам, а Тим Уолкер проделал колоссальную работу — смотрите удивительную фотосессию с участием Scarlett Johansson, Julianne Moore, Keira Knightley, Bradley Cooper, Benedict Cumberbatch, Reese Witherspoon, Sienna Miller, Jessica Chastain, Amy Adams, Eddie Redmayne и других актеров.
via
@темы: фотосессия W Magazine Tim Walker
16:01

W Magazine May 2014 / Gilt trip
W Magazine May 2014

Gilt trip
model: Edie Campbell
photographer: Tim Walker
stylist: Jacob K
hair: Christiaan
make-up: Sam Bryant
читать дальше
@темы: 2014 Christiaan Edie Campbell Jacob K Magazine May May 2014 Sam Bryant Tim Walker W W Magazine вдохновение весна/лето 2014 стиль фотосессия шорты
14:48

C Днём космонавтики!
W Magazine
March 2014


Lost In Cyberspace
Model: Julia Nobis
Photography: Steven Meisel
Styling: Marie-Amélie Sauvé
Hair: Guido Palau
Make-up: Pat McGrath
* * * * * * *
@темы: весна/лето 2014 вдохновение W Magazine Steven Meisel March 2014 Julia Nobis 2014
Понедельник, 06 января 2014
12:04

W Magazine / December 2013
W Magazine
December 2013


Step & Repeat
Models:
Katrin Thormann,
Marina Krtinic, Suzanne Diaz
and Maria Flávia Ferrari
Photography:
Michael Thompson
Styling:
Edward Enninful
Hair:
Ben Skervin
Make-up:
Frankie Boyd
В этой пестрой серии снимков лица девушек скрыты новомодными масками от Maison Martin Margiela, а демонстрируемые моделями наряды от Jill Stuart, Valentino, Rebecca Minkoff, Jean Paul Gaultier и других марок сплошь покрыты цветочными и геометрическими принтами.
@темы: W Magazine Michael Thompson Maison Martin Margiela Edward Enninful December 2013 December осень/зима 2013-2014
23:44

Lindsey Wixson & Ashleigh Good by Emma Summerton for W Magazine / November 2013
Lindsey Wixson & Ashleigh Good

W Magazine


November 2013

photo by Emma Summerton
* * * * * * *
@темы: Ashleigh Good Emma Summerton Lindsey Wixson November W W Magazine геометрия головные уборы обувь осень/зима 2013-2014 пальто фотосессия